Digitalization has been on the march for some time now and will not be stopped. A major issue in this context is the move from classic ISDN telephony to the use of IP networks. The advantages are so great that almost all telephone connections in Europe will have changed to All IP by the end of this year.
For some time, business customers, aware of the advantages of Internet telephony (Voice over IP) in terms of quality and cost, have switched to VoIP-capable terminal devices. Using business trunking solutions, network providers can create full service packages that are based entirely on VoIP, ranging from the flexible handling of number blocks to CTI services in the cloud with smartphone applications.
Entry-level solutions offered by network providers to business customers who are wary of investing in new IP-capable terminal devices promise particularly lucrative returns.
The advantage here – business customers enjoy the full flexibility of VoIP communication without any hidden costs or training expenses for new devices such as an IP telephony system. From a technical point of view, the subscriber line functions just like a conventional ISDN line.
Network providers also profit quickly from this flexibility. The high-availability business trunking solution complies with all regulations, allowing the network provider to offer economical and flexible entry-level solutions to their customers.
The Business Trunking solution contains:
▪ ISDN PRI and BRI trunking
▪ SIP trunking (SIP PBXes)
▪ MS Teams (Direct Routing)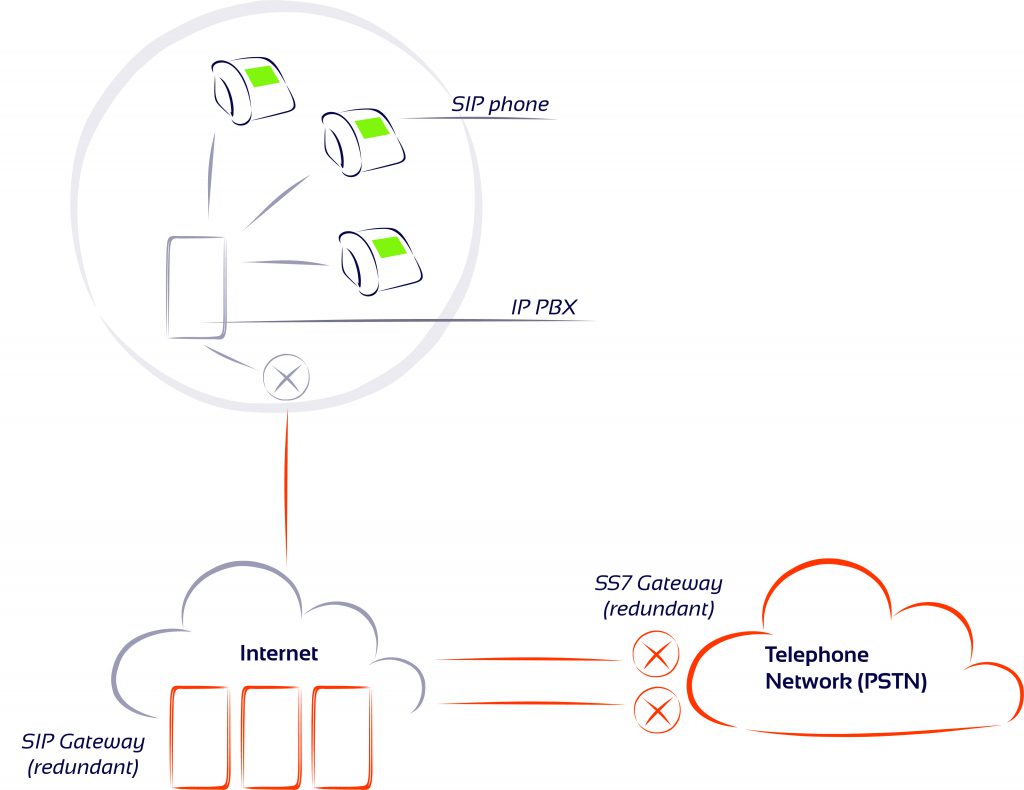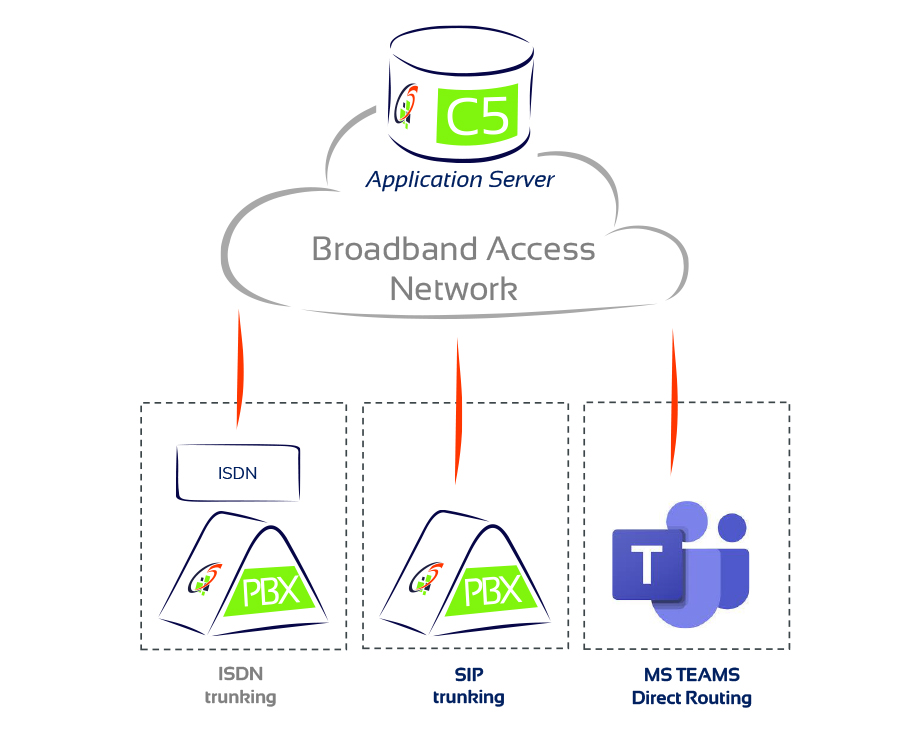 Value-Added Trunking /SIP Trunking 2.0
This solution allows value-added services to be offered to SIP trunk users. This includes softclients for nomadic users, voicemail box, IVR services, and call recordings, to name a few. In this way, customers can migrate seamlessly from a SIP trunk to value-added services and finally to a UCaaS solution at a later point in time.
Thus it offers service providers the chance to bind customers at a very early date.
More Solutions
More Products
More Solutions
More Products