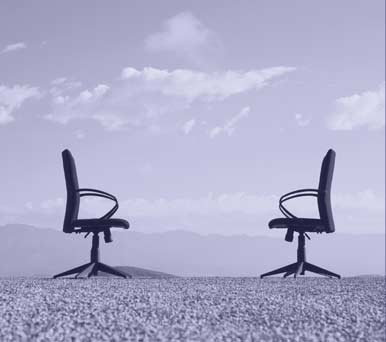 A VERSATILE UNIFIED COMMUNICATIONS & COLLABORATION SOLUTION FOR SERVICE PROVIDERS
As a service provider, you are looking for a completely cloud-based unified communications solution? With our UCaaS Solution, you are now in a position to offer exactly that to your enterprise customers.​
More than just a Cloud PBX
The platform can offer a wide spectrum of business communication services ranging from classic PBX features brought to cloud up to modern collaboration and call center services.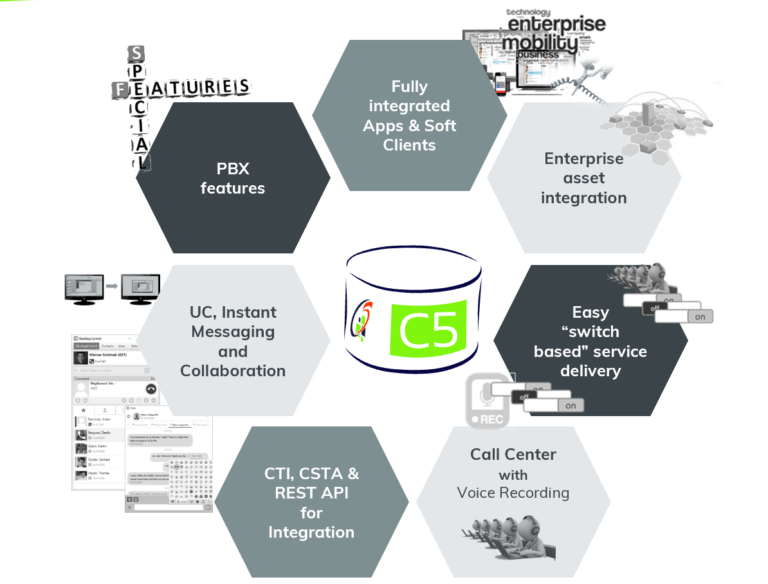 Always reachable
Unified endpoint support
multiple devices, one identity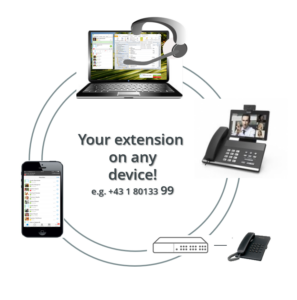 Advanced PBX Features
advanced PBX features like manager assistant, BLF, ACD, IVR,…
optimized for the SMB market segment
multi-vendor SIP phone support with integrated device management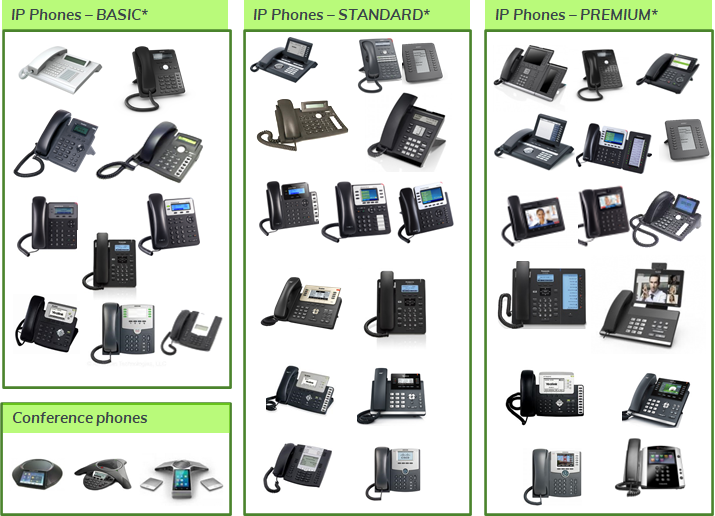 Fully integrated Client Apps
Available for Win/Mac, iOS/Android and Web
Uniform user-experience on every device
Over-the-Air auto-configuration & Update
"Work from anywhere" by design


UC, Instant Messaging and Collaboration
Increased productivity with built in unified messaging and eFax
Efficient team communication with secure Instant Messaging, video and screen-sharing
Call Center
Seamless integration with CloudPBX service
IVR, live monitoring, voice recording and extensive reporting capabilities
Centrally managed through the CloudPBX portal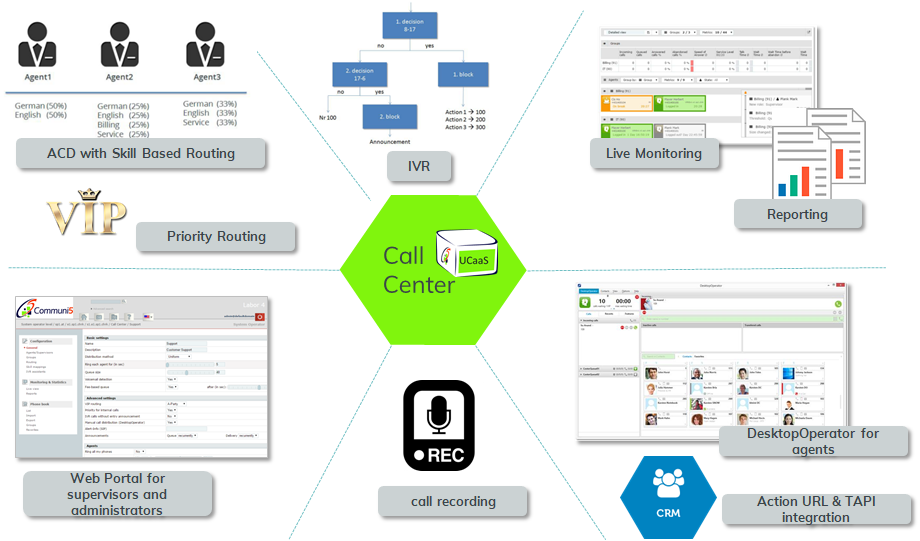 Enterprise Asset Integration
Integrate existing PBXes to a uniform, multi-site UC experience
protect the existing investment
combines UCaaS and Business-Trunking on the same platform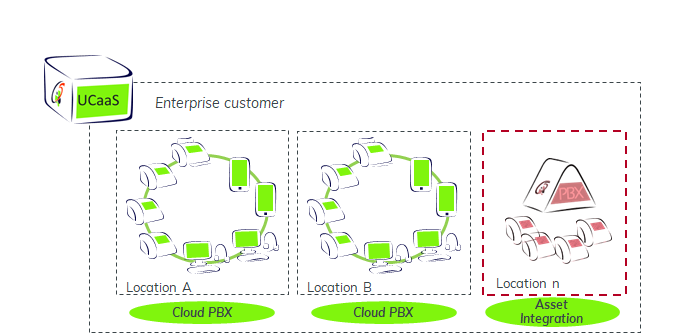 More Solutions
More Products