No Hardware. Just one Software. Many possibilities.
Call Center – no unforeseen costs
The integrated Call Center offers business customers everything from a single source, meaning that no further costs are incurred to integrate third-party products. Information such as presence and call status, access to the company phone book can be easily used with the DesktopControl and DesktopOperator softclients. This improves and optimizes the process and shortens waiting times for the customer.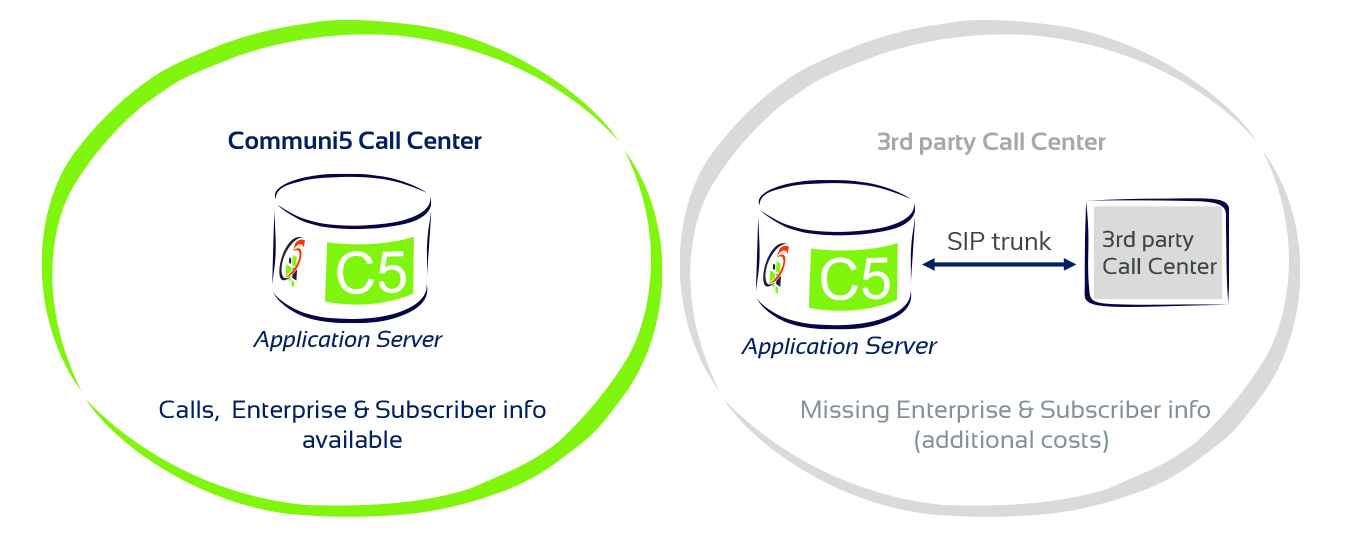 Why use the Communi5s Call Center solution?
Classic call centers demand a lot of prerequisites that require high initial investment costs. They remain expensive due to the cost of maintenance, rent, etc.
Our solution drastically reduces these costs. The cloud solution is scalable and can be tailored to suit company needs as they arise. This allows small and medium-sized companies to offer additional customer service at no great financial risk.
The advantages at a glance
▪ No additional software needed
▪ Cloud hosting by the service provider
▪ Cloud-based infrastructure eliminates service downtime
▪ Meets the needs of small and medium-sized call centers
▪ Provides agents with access to all necessary information (BLF, phone book, rich presence)
▪ Optimized communication
▪ Supervisors can analyze and optimize call center processes
▪ IVR allows callers to target their queries via a self-care interface, shortening the length of their calls and thereby reducing costs
More Solutions
More Products
More Solutions
More Products