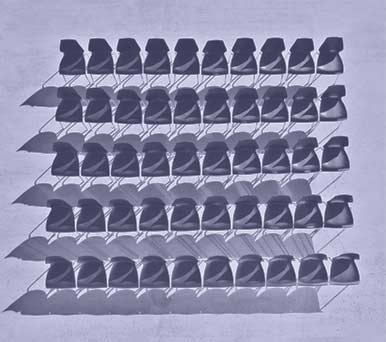 AN "ADD-ON" FOR UCAAS CLOUD PBX CUSTOMERS
One call center for several locations
Home offices and mobiles can be integrated
Queues with uniform call distribution (UCD)
Enhanced ACD functions (skill-based routing)
Interactive voice response dialogues (IVR)
Geographic call forwarding
Customer prioritization (VIP)
Overflow methods to handle increasing incoming traffic
Comprehensive statistics and real-time monitoring for the supervisor
Regardless of the type of enterprise, we offer the ideal solution for customer support and service, as well as complaints management. Our Call Center supports all of the functions required by your team to work efficiently while providing customer satisfaction. In this context it does not matter how many agents you have, or whether they are working from home or using a mobile phone.
Call recording
Integrating the Call Center into your CRM system
The Call Center helps your agents to handle customer queries in a targeted and effective manner, and improves initial customer contact by integrating into your CRM system. This means that callers can be connected directly with the most suitable agent, leading to shorter wait times and quicker results.
It is very frustrating for a customer to have to keep repeating their query and answering the same questions, which is why it is important to integrate a CRM system. Before speaking to a customer, the agent can see the history of all previous contact with that customer.
Expert advice thanks to IVR and ACD
Customers are directed to the agent best qualified to deal with their queries, thanks to a built-in voice response service and the ACD function. The expanded ACD function even takes agent skills and customer priority level (VIP) into account when distributing calls.
Always available – even outside of business hours
Call center operators constantly face the seemingly contradictory challenge of keeping their services cost-efficient while being customer-friendly. The best way to do this without incurring additional costs is to allow customers to leave a message if they call outside of business hours.
Workstation: DesktopOperator
DesktopOperator is designed for agents and switchboard operators, allowing easy call handling while providing important customer information. It has an intuitive interface that is simple to use on MacOS and Windows and requires very little training.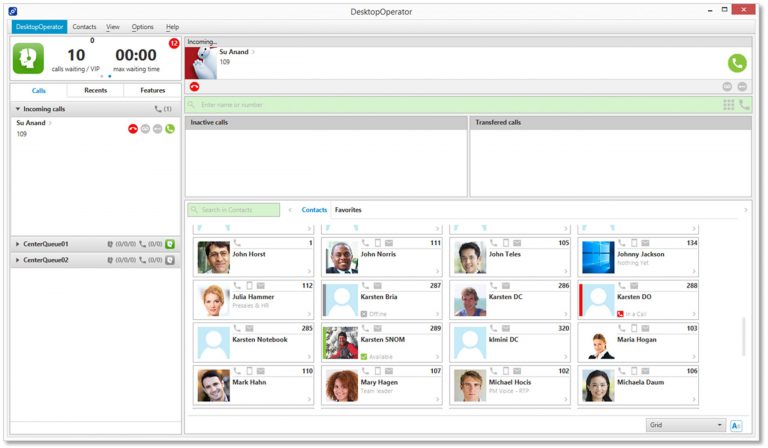 Call Center – a value-added service for business customers
The Call Center provides the functions that support the agents and supervisors in their daily routines. IVR, call queues, announcements, user accounts, routing, are just some of the functions that can be managed within the Call Center, which is a value-added service for our IP Centrex customers.
Overview of the functions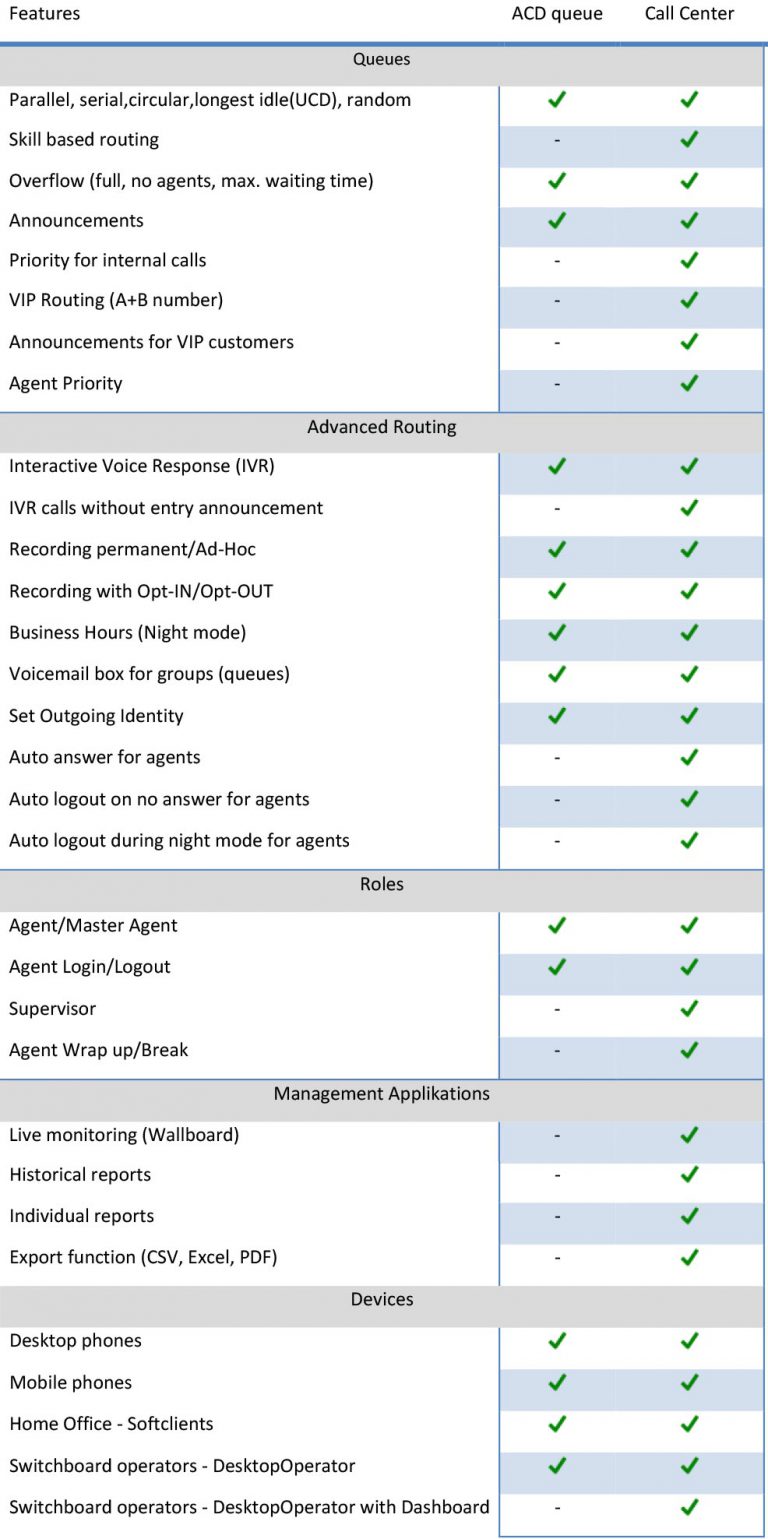 More Products
More Solutions